This past weekend gave us a bevy of new releases to choose from to for our latest rendition of New Music Mondays here at Rap Aechlon. Future, PJ Morton, Kehlani, Giveon, Big Flock, and others offered solid releases that people should keep their ears tuned into.
Here's the latest picks from us for New Music Mondays
Future – 'I Never Liked You'
Following a controversial GQ cover statement that proclaimed that he was the best rapper alive, Atlanta's very own toxic messiah Future unveils a more mature version of himself with his latest LP. The album stands out as Future's first body of work since 2020's platinum-selling High Off Life, which emerged as his sixth consecutive #1 debut on the Billboard Top 200. – Listen here.
GIVĒON – "Lie Again"
GIVĒON returns with the soulful ballad "Lie Again," the second offering from his highly anticipated debut album. To go along with the new track in line with his previous relationship is a cinematic new visual. Listen HERE via Not So Fast/Epic Records.
PJ Morton – 'Watch The Sun'
The GRAMMY award winning gospel singer and Maroon 5 member PJ Morton adds a little bit of R&B flair in his latest release, an album titled 'Watch The Sun.' With features from Stevie Wonder, El DeBarge, Nas, Jill Scott, and more, it was easy on my ears which made this my personal pick for best new release. Listen here.
Kehlani – 'Blue Water Road'
Two years after the success of her sophomore effort "It Was Good Until It Wasn't," Kehlani has come out of hiding to give us "Blue Water Road." Kehlani had teased fans briefly in recent months by sharing clips of what was to come. Her latest project features artists like Thundercat, Syd, Justin Bieber, Jessie Reyez, Ambre, and Blxst. Listen here.
Big Flock – '1 Lick Away'
DMV legend and long time standout Big Flock showcases a more transparent version of himself with his latest offering '1 Lick Away.' Fifteen hard hitting cuts makes this a sleeper pick for this week that needs more attention.
Lil Kee – "Letter 2 My Brother"
4PF signee Lil Kee raps not to immortalize his own name, but to carry on the legacy of lost loved ones. Keeping his older brother Lamar's name alive, Kee shares the video for his new single, "Letter 2 My Brother." Lil Baby might of just found his next star by the name of Lil Kee so stay tuned into him, his music is good!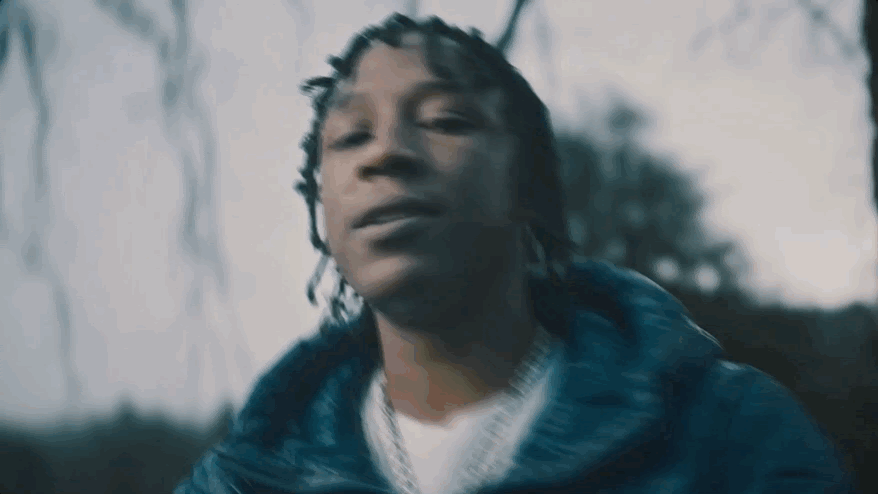 Lil Tjay – "Goin' Up"
In celebration of his 21st birthday tomorrow, rapper/singer Lil Tjay shares his brand new single "Goin' Up." The high-energy track features Lil Tjay's signature seamless oscillation between melodic singing and rhythmic bars – listen HERE.
Casely – "Tráfico"
 Casely of Trinidadian and Panamanian roots teams up with dancer and YouTuber Geraldine Sarmiento in the official video for "Tráfico," which is set for release on Friday, April 29. In the crisp visuals, Casely plays the role of an attendant at a car wash managed by Geraldine. The singer displays great theatrical skills as he perfectly and naturally delivers his role. The singer daydreams about having romantic moments with the model while at work and visibly loses concentration whenever he's in the presence of the charming Geraldine. Watch here.
MCM Raymond Ft. AzChike – "Rasta."
Inglewood artist MCM Raymond just released a new track and video for "Rasta," and tapped AzChike. Employing MCM's trademark player-esque permeating chords and rumbling basslines, the two rappers show out with declarative bars and cadences that complement the flirtatious laidback instrumental. Watch here.
Cordae – "C.Carter"
Based off the film, young standout Cordae returns with a tribute to the film with coach carter and visual off his recent album release with "C.Carter." Watch here.
Honorable mentions
Internet Money & Yeat, Scorey, artistnameleon, Yume, Arizone Zervas, Millyz, Veeta Venom, GNipsey, OnlyJahmez, Nsc Kai & Z-Wayne, Baby Stone Gorillas, see.francis, and J. Fitts.